Overview:
The SC ACCELERATE Program (Adult College Completion through E-Learning Resources and Academic Tracks to Employment) provides accelerated educational and career pathways for adult learners, preparing them for high-skill/high-demand occupations in South Carolina's expanding manufacturing sector.
The SC ACCELERATE Program is geared towards the following applicants:
Trade Adjustment Assistance (TAA) Individuals
Veterans and spouses of active duty military personnel
Adults age 25 and older - This population may include:

Unemployed Individuals
Underemployed Individuals
Dislocated Workers
Incumbent Workers
Upstate Warrior Solution - Community Partnership:
Connecting Warriors and Their Families to the Resources They Need. Learn more...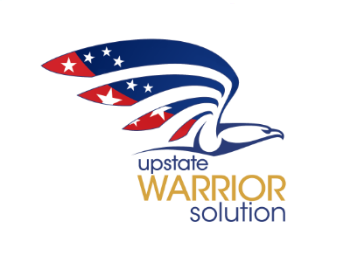 Greenville Technical College Enrollment Steps:
1 Apply to the College

Complete the application, verify your legal presence, and pay the $35 nonrefundable application fee.

2 Apply for Financial Aid (FAFSA)

Complete the FAFSA form online to get the process started.

3 Transcripts

Submit your high school or other college transcripts to indicate work completed.

4 Placement

Determine placement with standardized test scores, earned college credit, or by taking the placement test.

5 Complete Financial Aid

Provide information to complete your financial aid file.

6 Orientation and Registration

Participate in orientation, then register for your classes.

7 Payment

Pay your tuition and fees.

8 Ready to Attend

Get everything you need to start classes.
http://www.gvltec.edu/enrollment_steps/
SC Accelerate Program Enrollment Steps:
Contact SC ACCELERATE APTC Director/Counselor for individual appointment time
Bring Photo Id, Social Security card, DD-214 (if a veteran), resume, current school schedule if already enrolled to initial appointment
APTC Staff will complete initial SC ACCELERATE intake paperwork for each participant
Each participant will receive an Individual Service Plan (ISP) outlining employment and  educational goals as well as needed support services from college and community partners
The APTC offers a plethora of free services including soft skills workshops, resume assistance, connection to additional student services, and more
Each participant will receive one-on-one counseling in an effort to assist them with obtaining their goals
Programs:
CNC Operator - Certificate

Operate computer-controlled machines or robots to perform one or more machine functions on metal or plastic work pieces.

Industrial Electricity- Certificate

This program prepares students for entry-level electrician positions, giving you knowledge of residential wiring and commercial/industrial applications.
Visit gvltec.edu/gainful-employment for important information about the educational debt, earnings, and graduation rates of students who attended programs.
Latest News
2015 Upstate Stand Down for Veterans
9:00 AM-4:00PM 0900 to 1600 2015 Upstate Stand D ...
Regional Muster for Veterans
8:00 AM-12:00 PM Regional Muster For Veterans Do ...
Media
Mike Rowe Video on Alternative Education
This is a great video that describes what SC ACCEL ...
Gallery
Map / Directions
View Larger Map